BEWITCHED, available via the link below, explores the relationship between children and witchcraft in the early modern period of the United States, England, and Scotland.

"The possessed adolescents were the tools of the divines;

their dramatic performances reinforced the witchcraft-as-diabolic-covenant theology, with its


ancillary emphasis upon the frailty of the 'weaker sexe' in the face of satanic temptation." Dr. Clive Holmes

Curating the Arizona Landscape

Join me on

Friday, June 8, 2018 – 2:50pm – 3:40pm

at the Hotel Valley Ho for my first conference presentation "Curating the Arizona Landscape" where the

Salt River Stories

team and I discuss digital curation methods.

I'll also be discussing the rise and fall of 19th century architecture in the Valley.
Powered by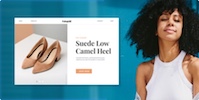 Create your own unique website with customizable templates.